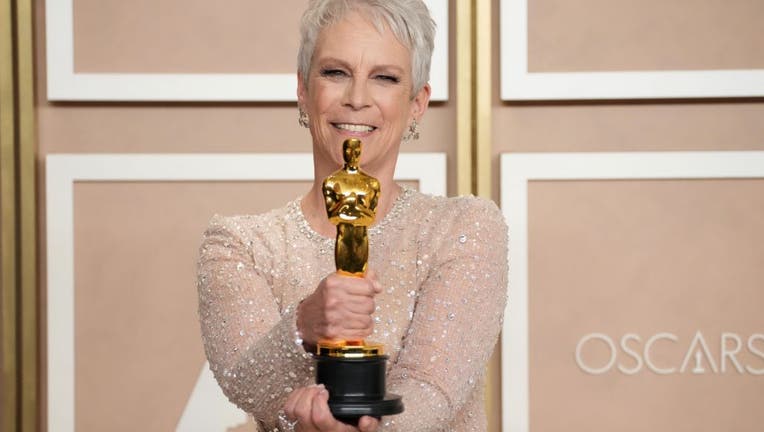 LOS ANGELES - Freshly-minted Oscar winner Jamie Lee Curtis recently revealed she's honoring someone special in her family with her big win. 
During an interview Tuesday, Curtis said she will be referring to her Oscar statue using they/them pronouns "in support of my daughter Ruby."
"Here they are! In support of my daughter Ruby, I'm having them be a they/them," Curtis said as she brought the statuette to her face.
SUGGESTED: Hugh Grant criticized for 'rude' Oscars red carpet interview
Curtis won best supporting actress for her role as Deirdre Beaubeirdre in the blockbuster indie film "Everything Everywhere All at Once." She plays an IRS agent who has several guises through different timelines in the multiverse.
Curtis, who has been a longtime LGBTQ+ advocate, announced in 2021 that her daughter is transgender.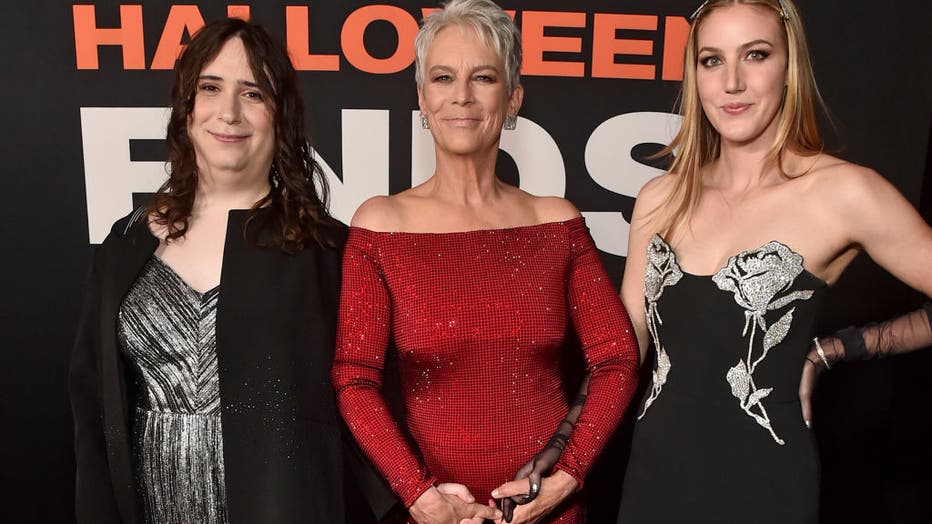 (L-R) Annie Guest, Jamie Lee Curtis, and Ruby Guest attend Universal Pictures World Premiere of "Halloween Ends" on October 11, 2022 in Hollywood, California. (Photo by Alberto Rodriguez/GA/The Hollywood Reporter via Getty Images)
Ruby Guest is one of two children shared by Curtis and her husband Christopher Guest. They are also parents to daughter Annie.
SUGGESTED: Ke Huy Quan gets Oscar congrats from 'Goonies' co-stars after win
Curtis herself officiated Ruby's wedding to partner Kynthia in May 2022. 
"Yes they do and did!" Curtis wrote in the caption of a photo shared on her Instagram that showed the newlyweds hugging.
Ruby Guest and Kynthia attend the Jamie Lee Curtis Hand and Footprint Ceremony at TCL Chinese Theatre on October 12, 2022 in Hollywood, California. (Photo by Axelle/Bauer-Griffin/FilmMagic)
Curtis had previously told Fox News that Ruby's transition helped her realize gender isn't fixed, and she since has tossed out that "old idea," instead learning that her life is a "constant metamorphosis."
SUGGESTED: Oscars 2023: 'Everything Everywhere All at Once' wins best picture
"Everything Everywhere All at Once" took home 7 Oscars in total out of 11 nominations, including statues for best picture, best director, best film editing, best original screenplay, and best actress and best supporting actor awards for Michelle Yeoh and Ke Huy Quan.